Pawn or sell your jewelry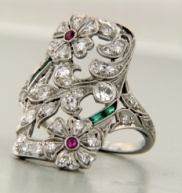 Cash Exchange Pawn Shop pays top dollar for your jewelry. We serve all of the Greater Chicago area including Lincolnwood, Skokie, Evanston, Des Plaines, Park Ridge, Northbrook, Lake Forest,Wilmette, Winetka, and Kemilworth areas. We buy, sell and pawn many different types of jewelry, gold, diamonds, Rolex and other fine watches, coins and guitars. We have over 30 years of experience in the industry.
Jewelry we will pawn includes:
Diamonds of all shapes and sizes. We specialize in larger diamonds – one carat and larger
Gold jewelry: new and used
Rolex watches and other fine watches
Gold and gold-filled pocket watches
Sterling silver jewelry
Platinum jewelry
Signed pieces and antique jewelry
Broken and used jewelry
We pride ourselves in our quick and efficient service. Get the cash you need now.
Contact Cash Exchange Pawn Shop today at 773-262-2274 for a free appraisal, or browse the website for more information about our pawning inventory.